Product
Sunray Led
Skier Sunray 160 Spot V2 LED Light with wide angle reflector(S Mount)
Product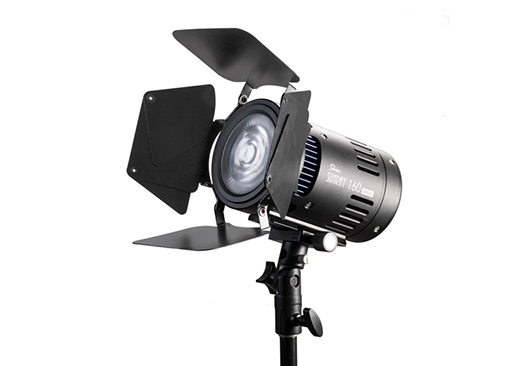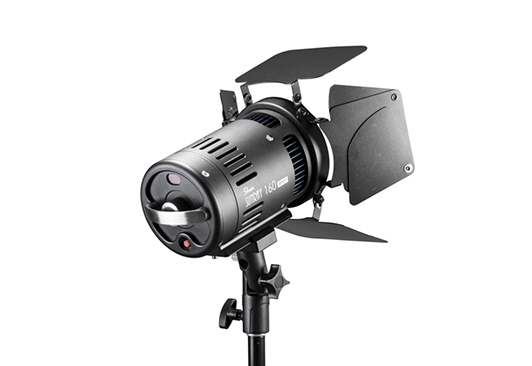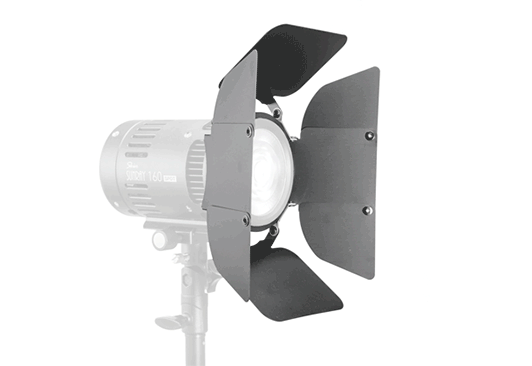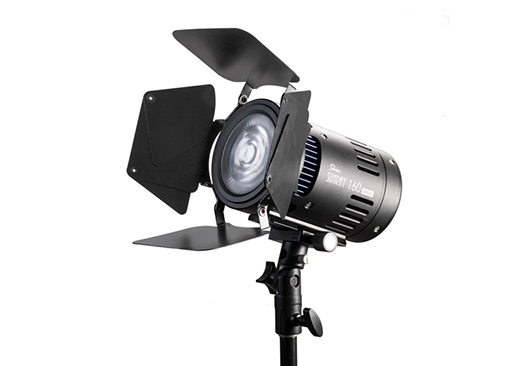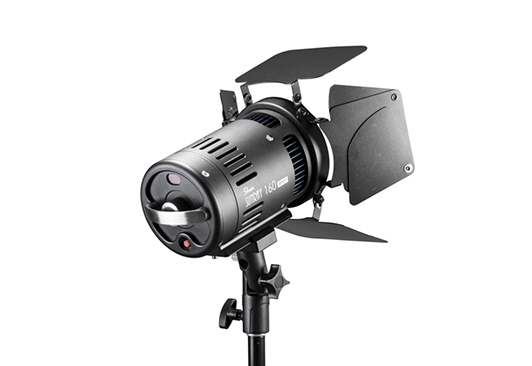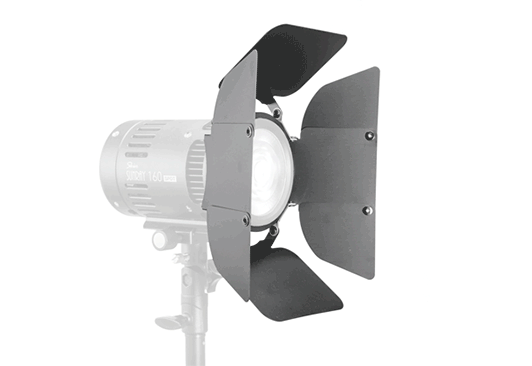     
Skier Sunray 160 Spot V2 LED Light with wide angle reflector(S Mount)
產品編號:AAA5302
Pure hard light without multiple shadows. As natural as sunlight which no other LED can be. Design for professional filmmakers and photographers.

Extremely precise color accuracy - Ra 97 / TLCI 96 Perfect color fidelity without UV rays and blue lights. Perfect for most film and photo shooting in any scene.
Skier Sunray 160 Spot V2 LED Light with wide angle reflector.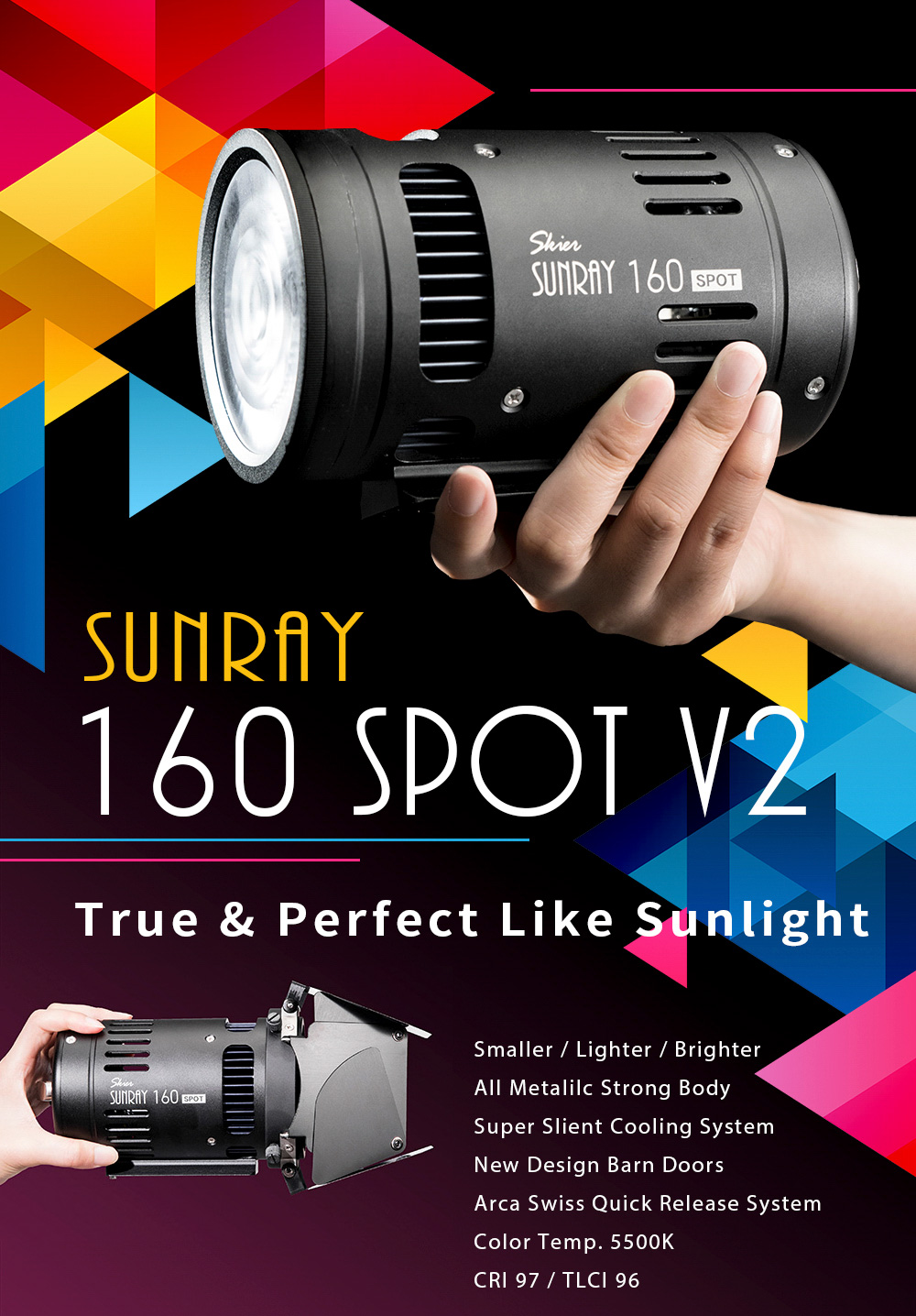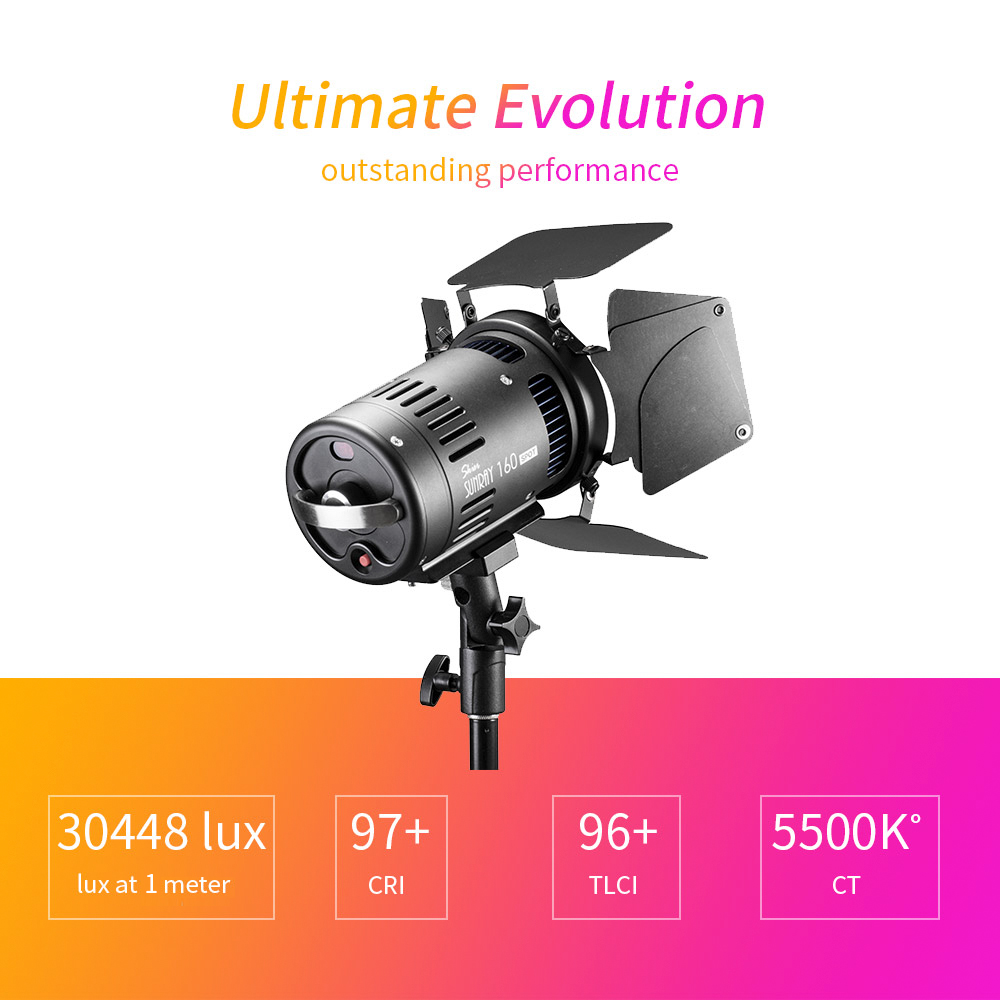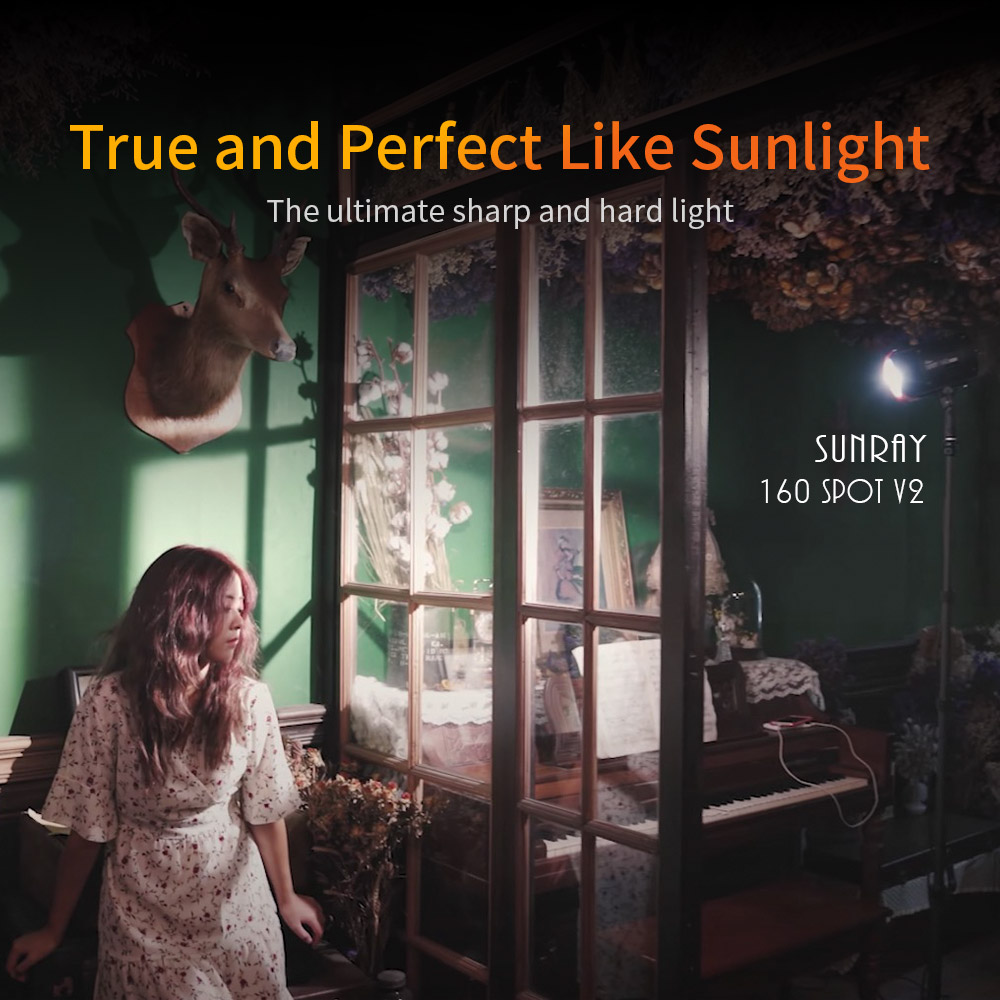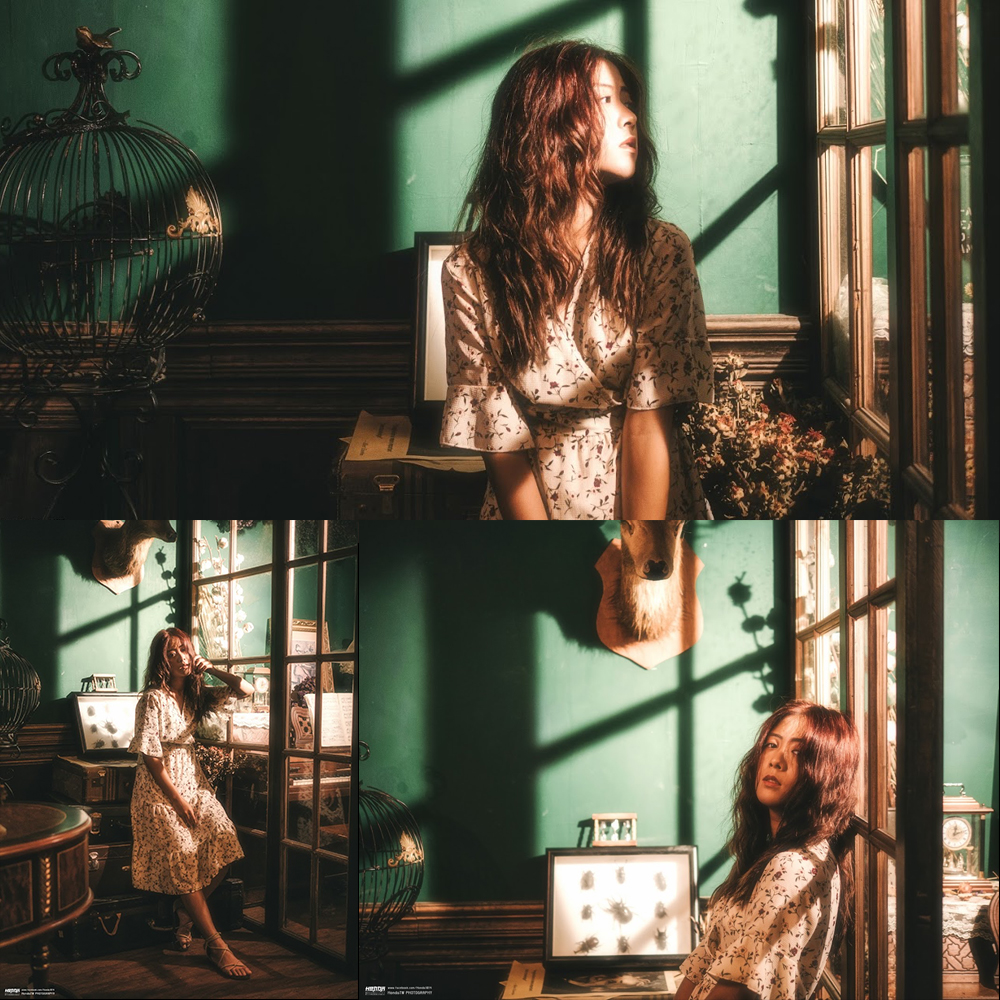 Photo Credit:張弘達@H.攝影工作室 Model: Esther Tapang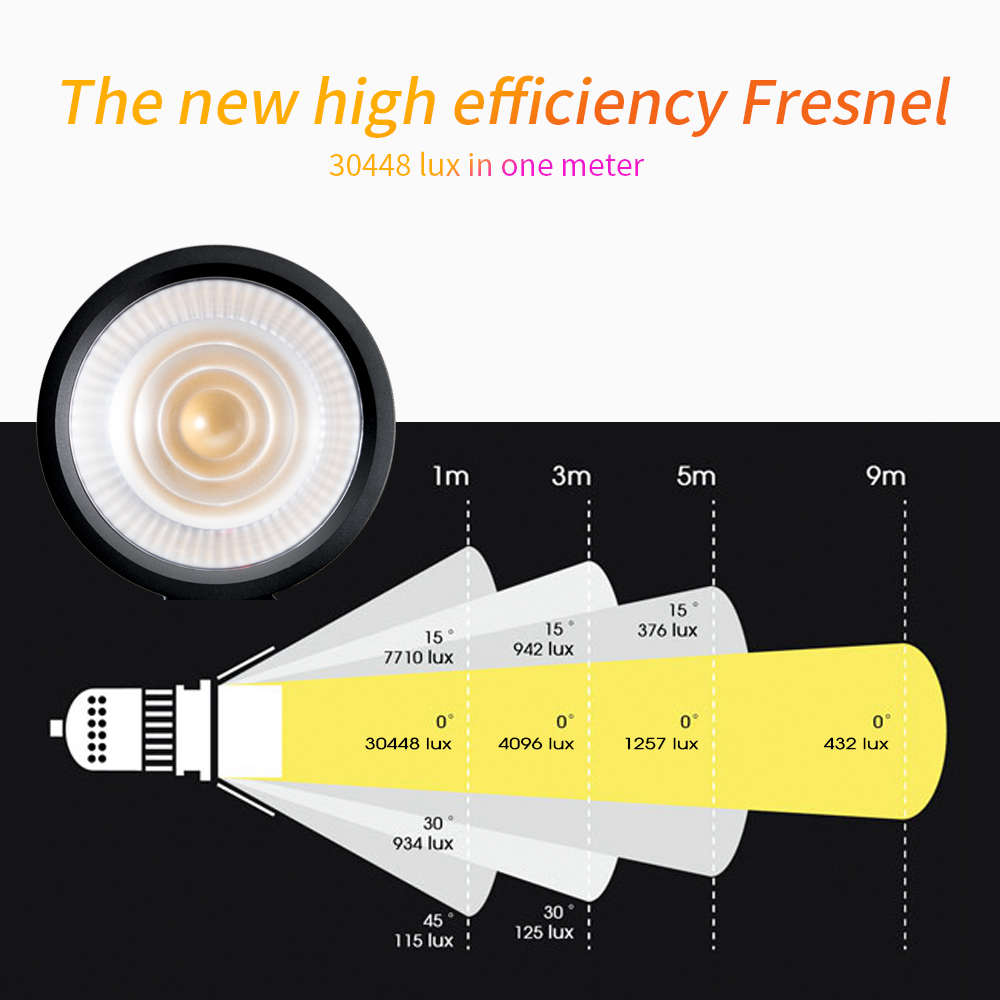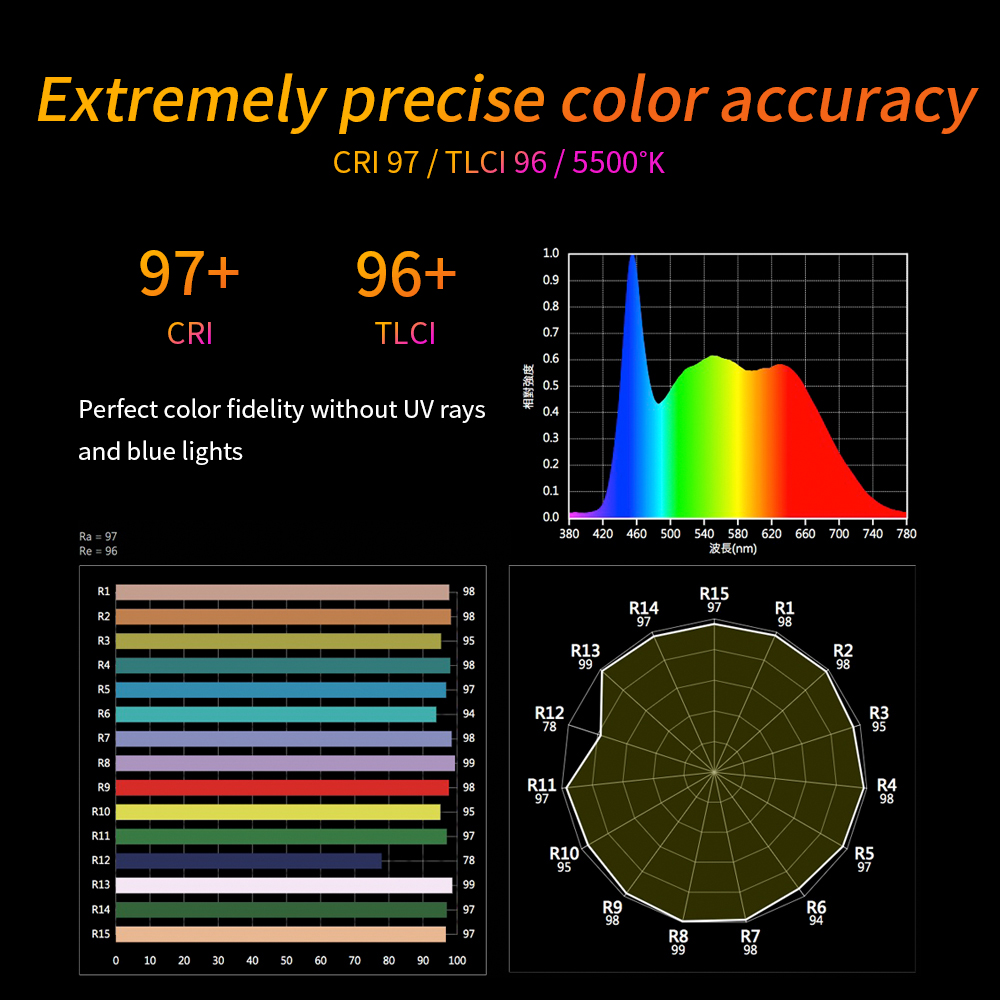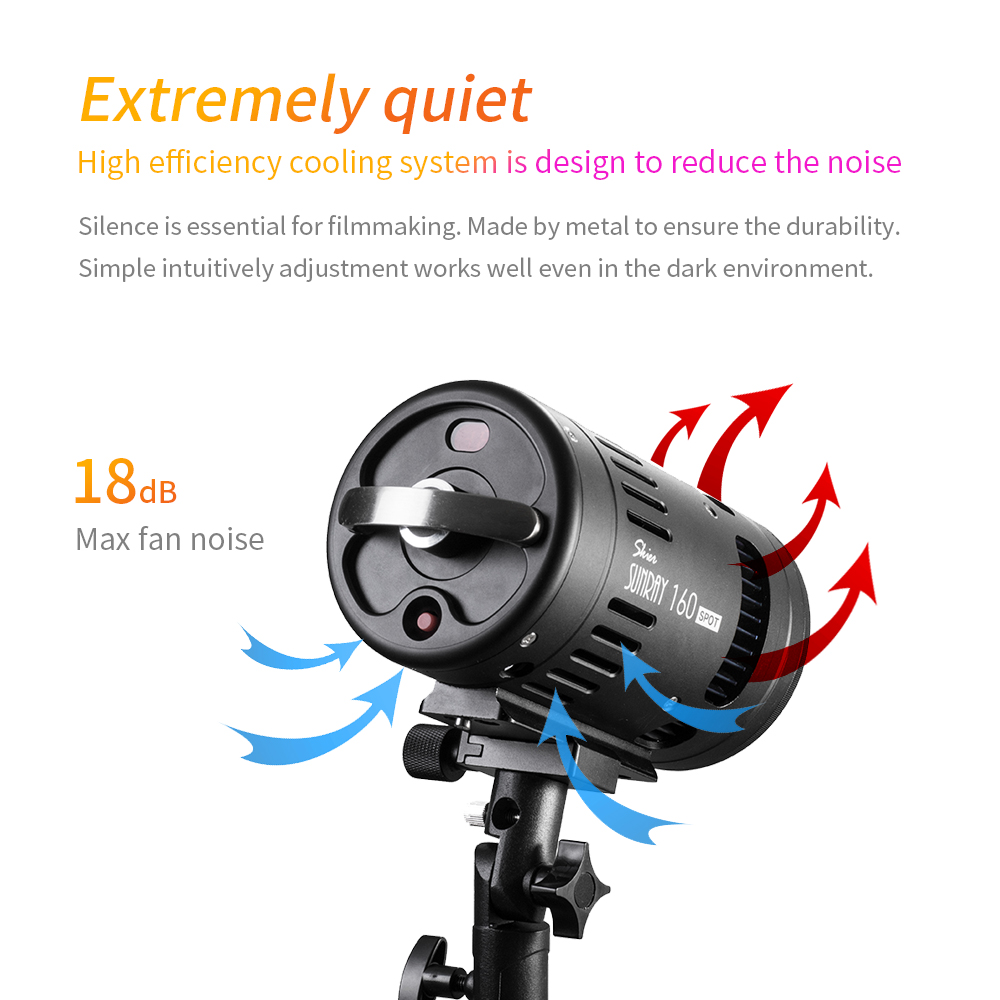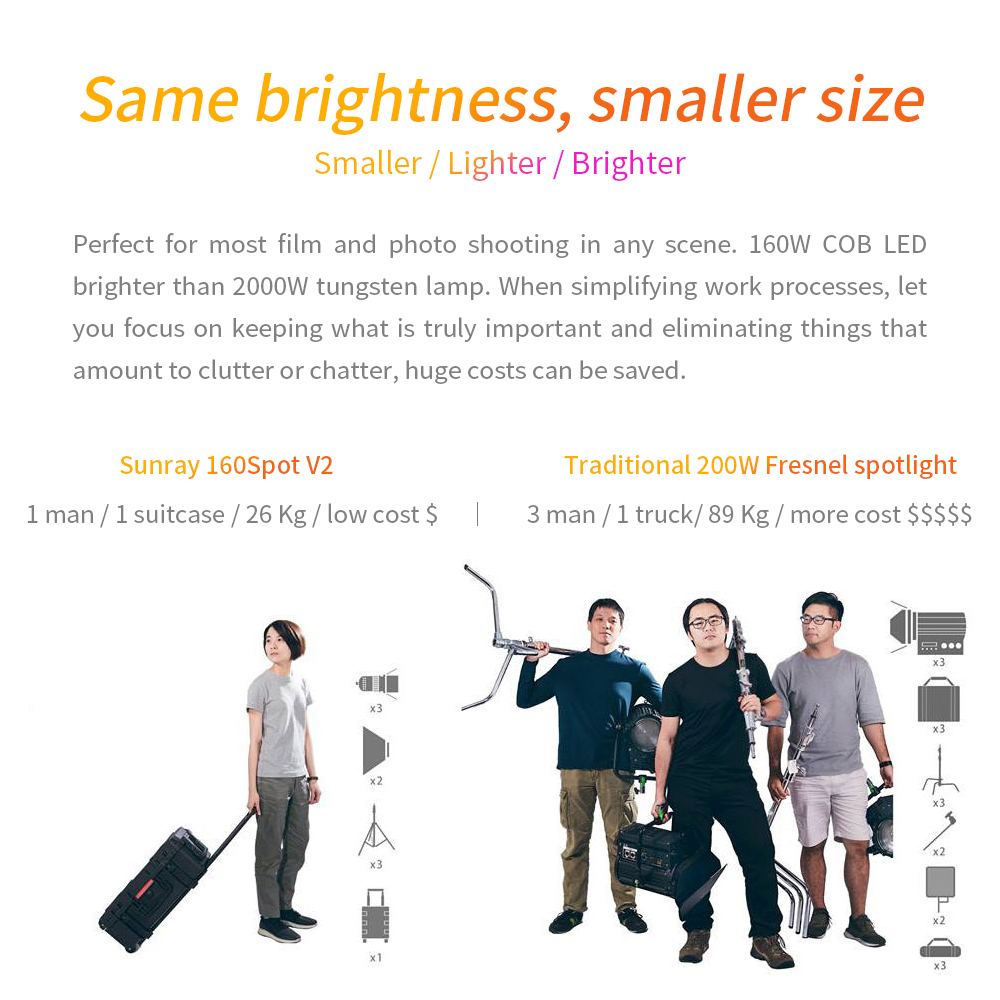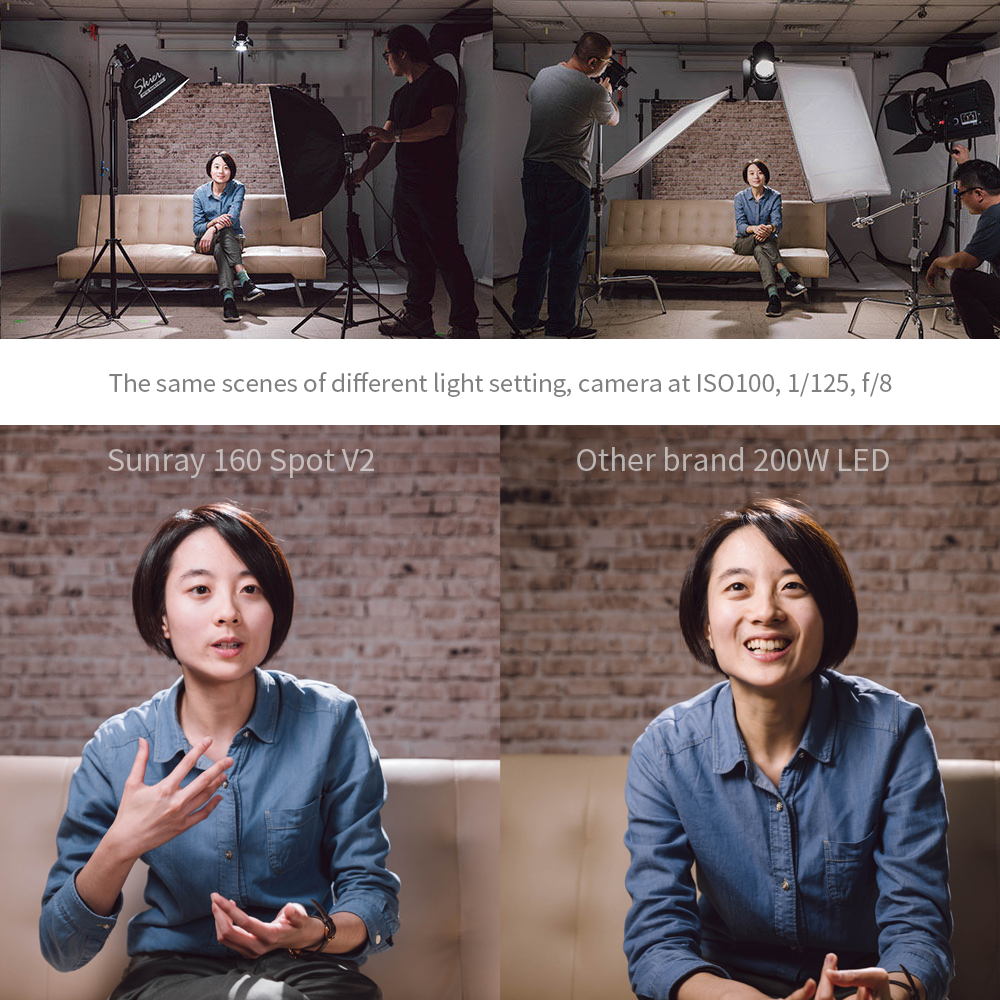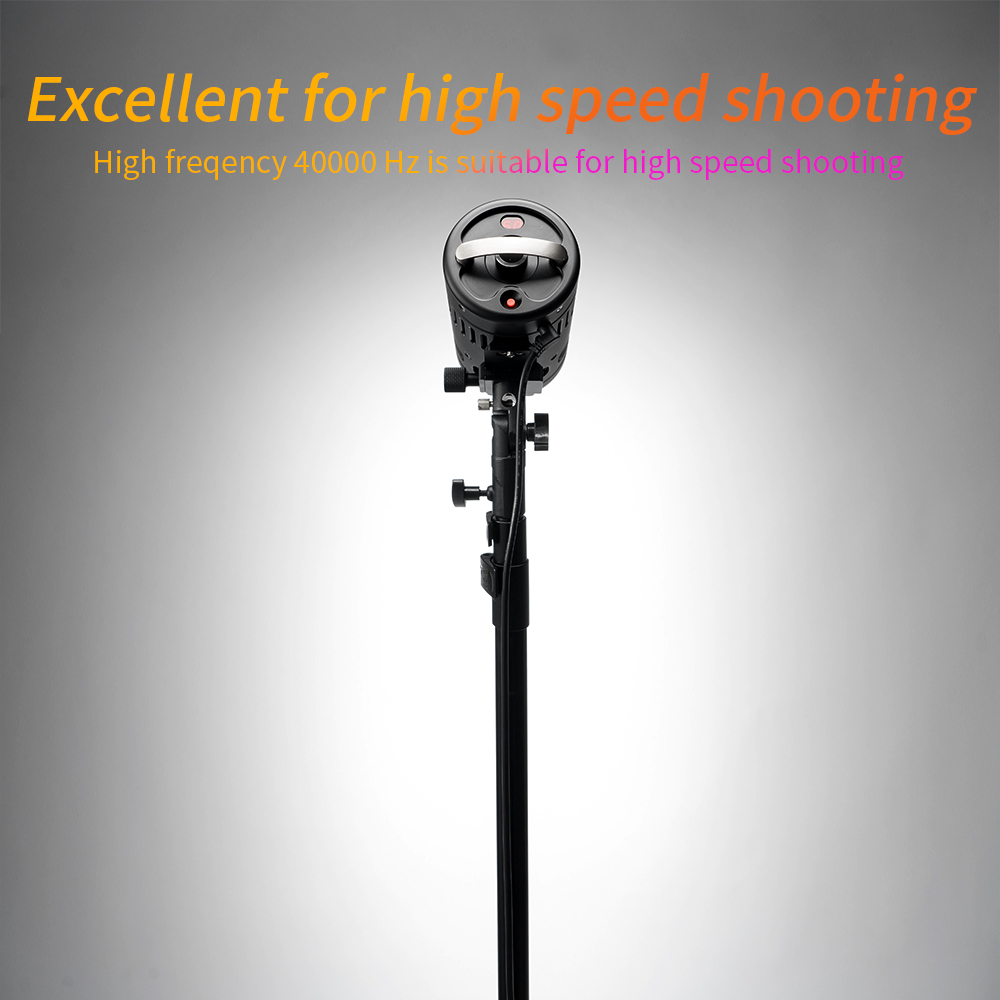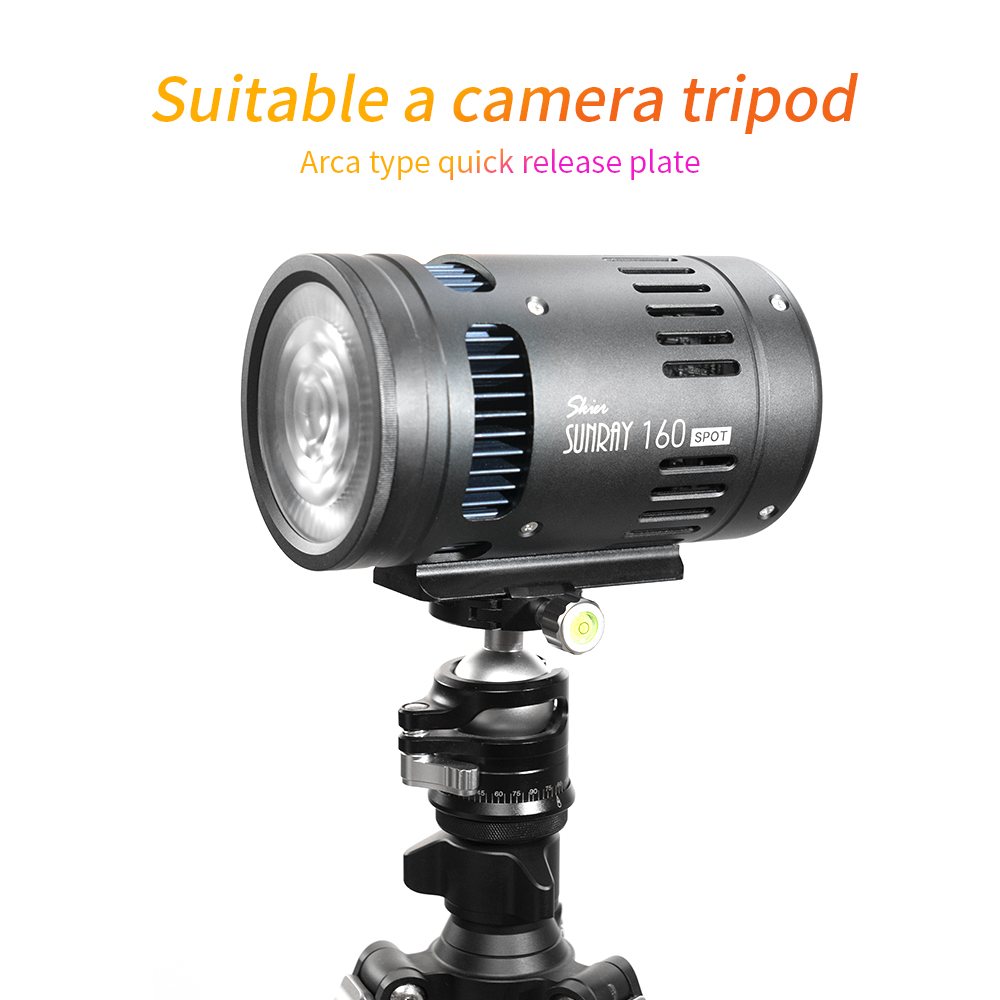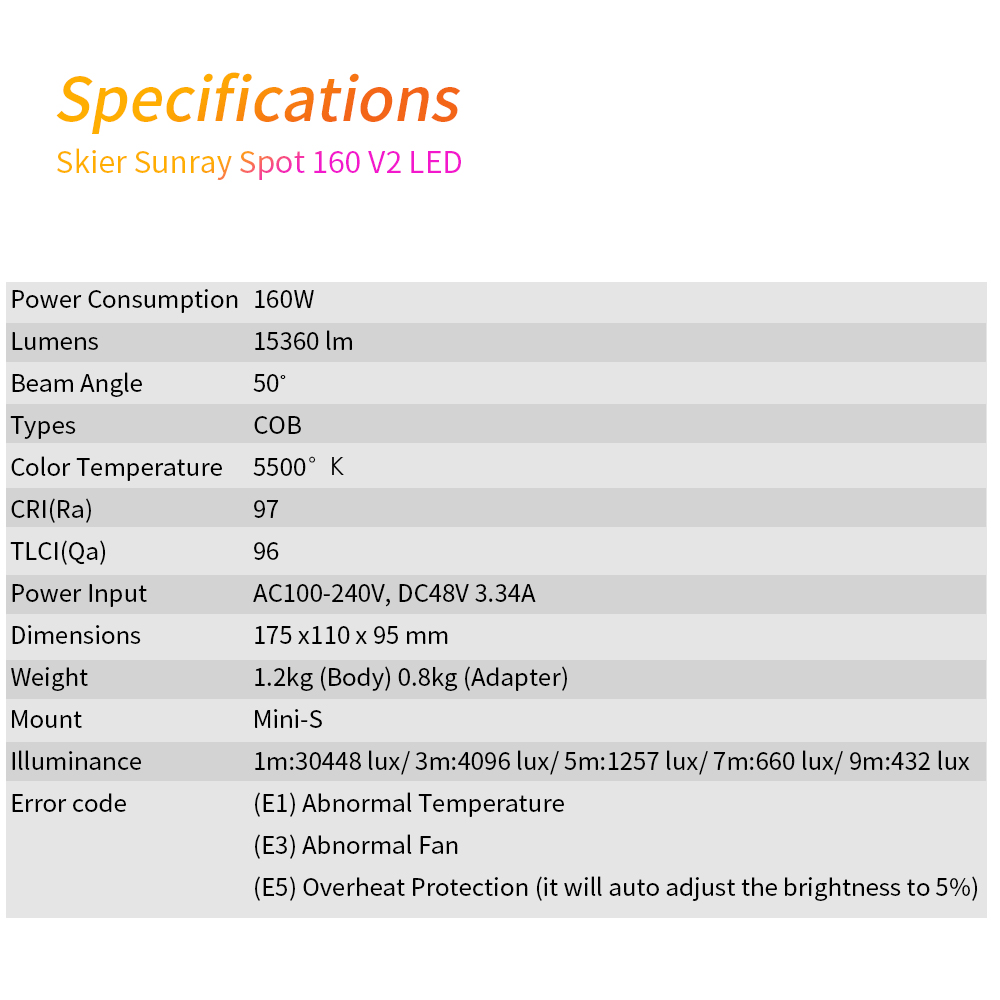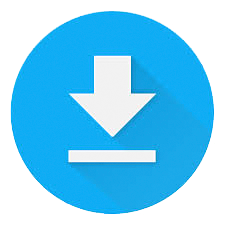 Skier Sunray 160 SPOT V2 Manual (EN)